About Beth Schachner
BROKER®, Owner of Pensacola Beach Properties, INC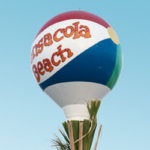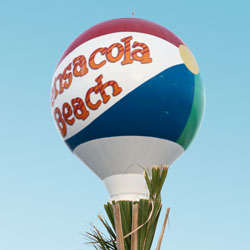 Beth is the Broker and owner of Pensacola Beach Properties, a family owned and operated company that has been selling and managing vacation rental properties on Pensacola Beach since 1990. As a year round resident of the island, she has her finger on the pulse of the Pensacola Beach real estate market, and her years of experience in managing properties give her a unique insight that few other Brokers possess.
She has a database of rental histories that include most of the condominium and townhouse developments on Pensacola Beach, and a few houses too, and she also has developed relationships with most of the Homeowner's Associations at these properties, so she can provide valuable knowledge with respect to the different HOA's, their strengths, and the rules and restrictions they have adopted to help maintain the beauty and attractiveness of the property.
You will probably see her driving the beach in her customized golf cart, which are allowed on Pensacola Beach as long as they are registered and street legal. You can't miss it, as it is wrapped in a giant Green Bay Packers logo!! Despite her abiding love for her Packers, Beth has truly "Gone Coastal", and rarely and rarely leaves the beach.
If you spend more than a few minutes at Pensacola Beach Properties, you will quickly be made to feel like a part of the family. Everyone in the organization values the idea that Responsibility, Honesty, Integrity, and a "Can Do" attitude are essential to success. And in partnering with owners to manage their properties for them, the idea that Teamwork and Communication are the keys to a successful owner-manager relationship is the guiding principle.